ART + ACTIVISM = ARTIVISM
Digital art and illustrations created to advocate for animal rights and for a more sustainable plant-based lifestyle for humans
I use the digital space and social media as my main communication platform. I always try to create content that is easily shareable and digestible for many. My artworks have been reposted and shared several times by prominent organizations such as Peta, Mercy For Animals and The Vegan Community. Even Moby announced himself to be a fan. Thanks to these reposts and shares, the vegan message was able to reach millions of people.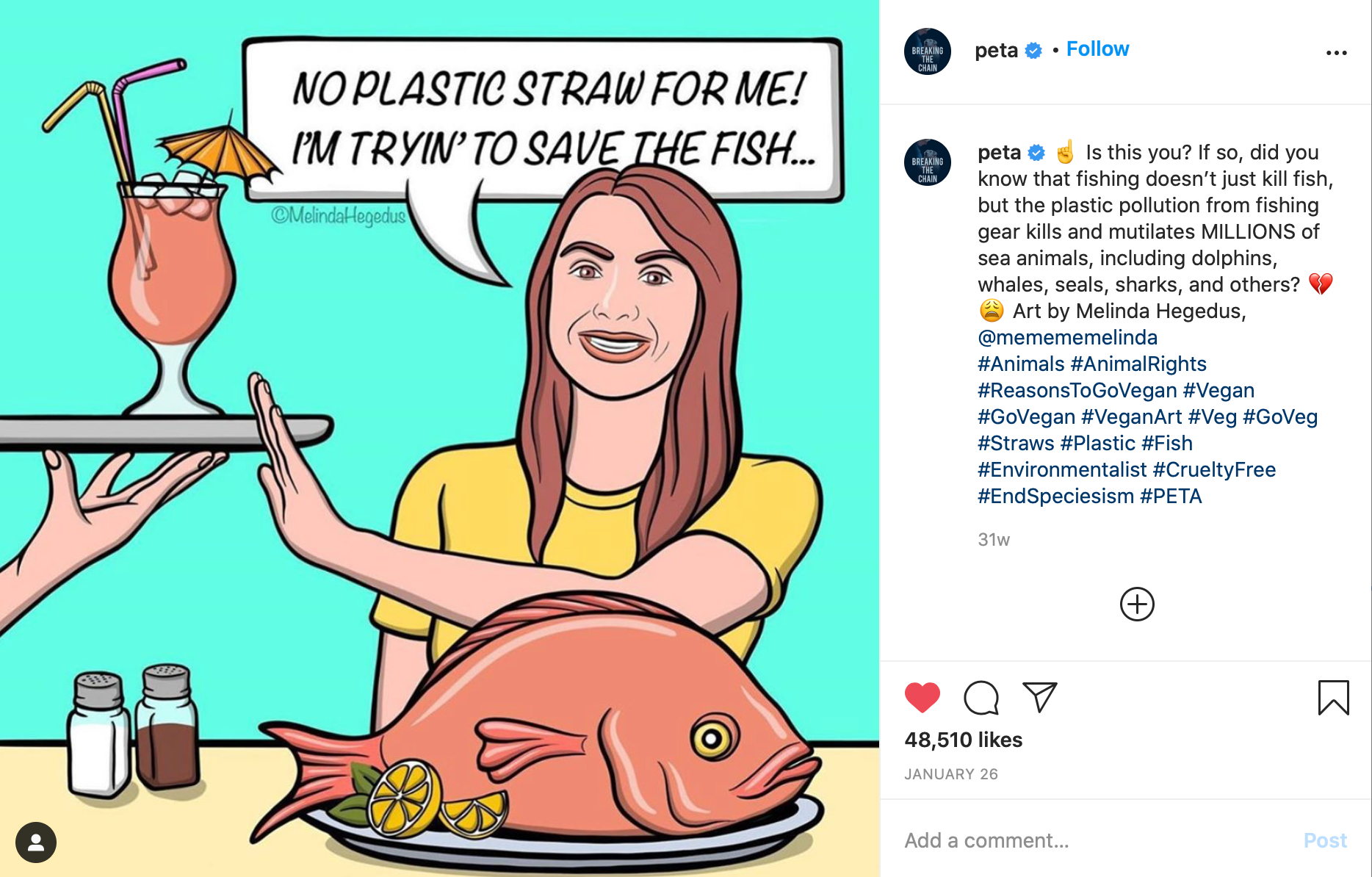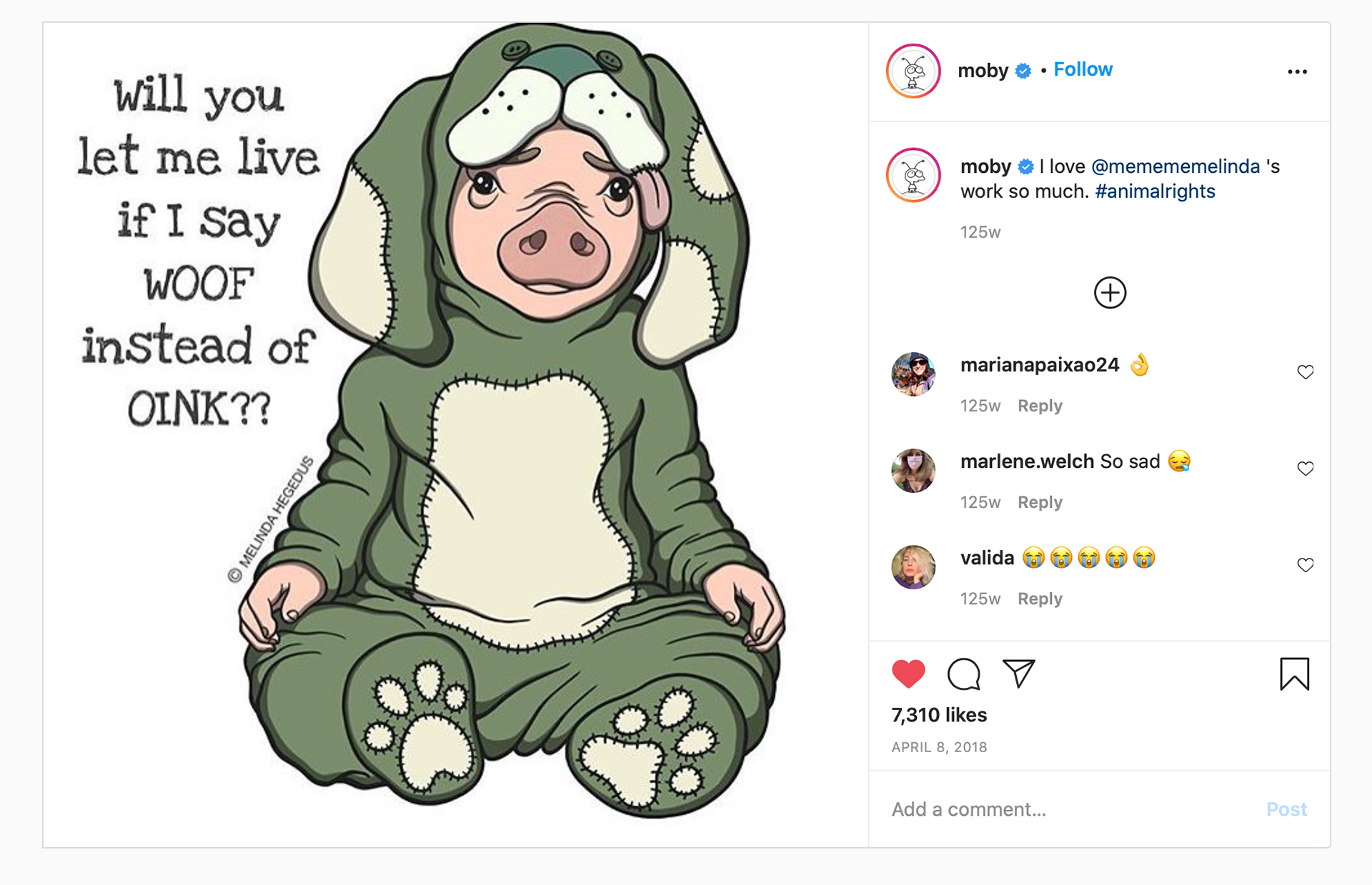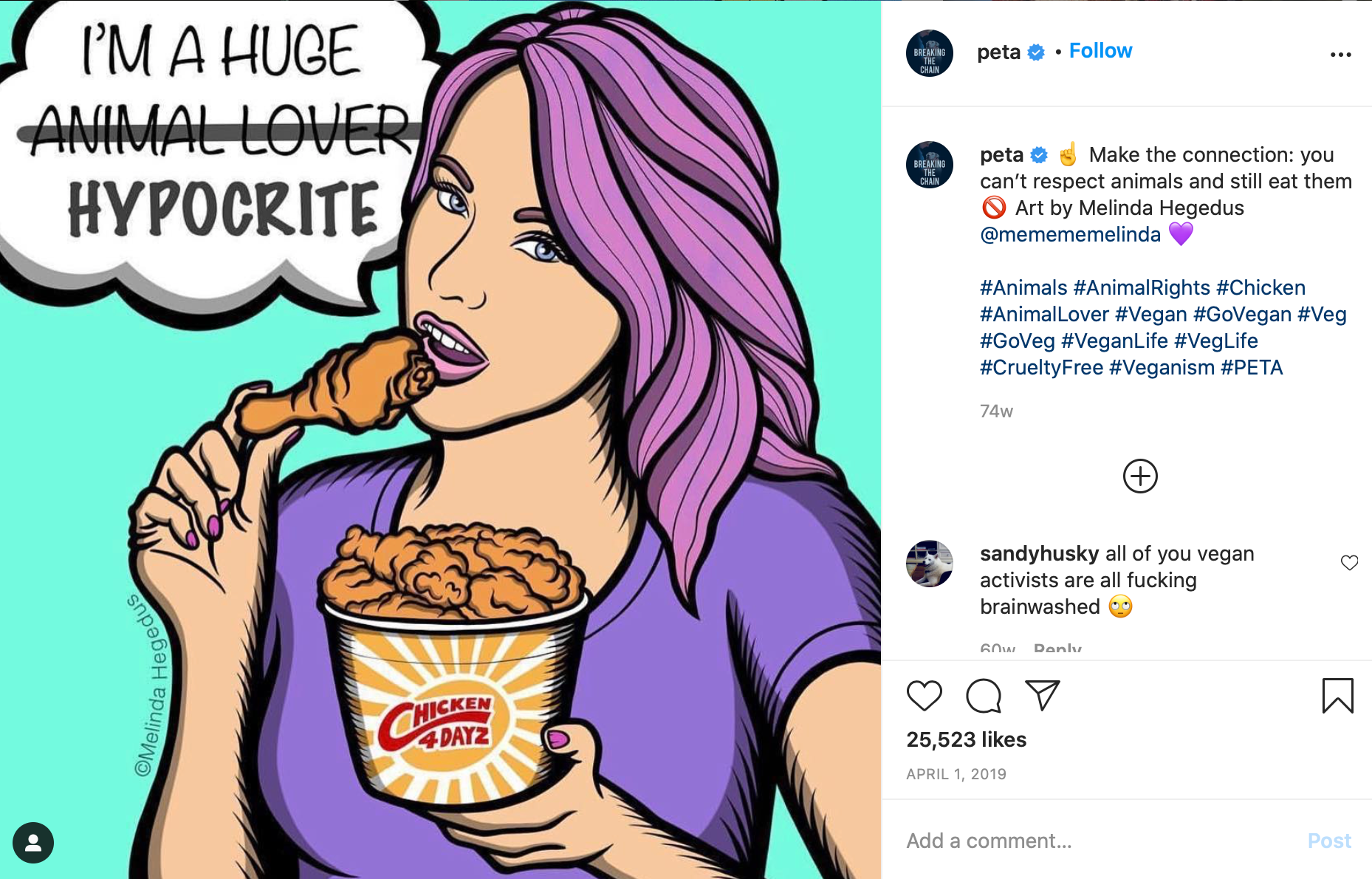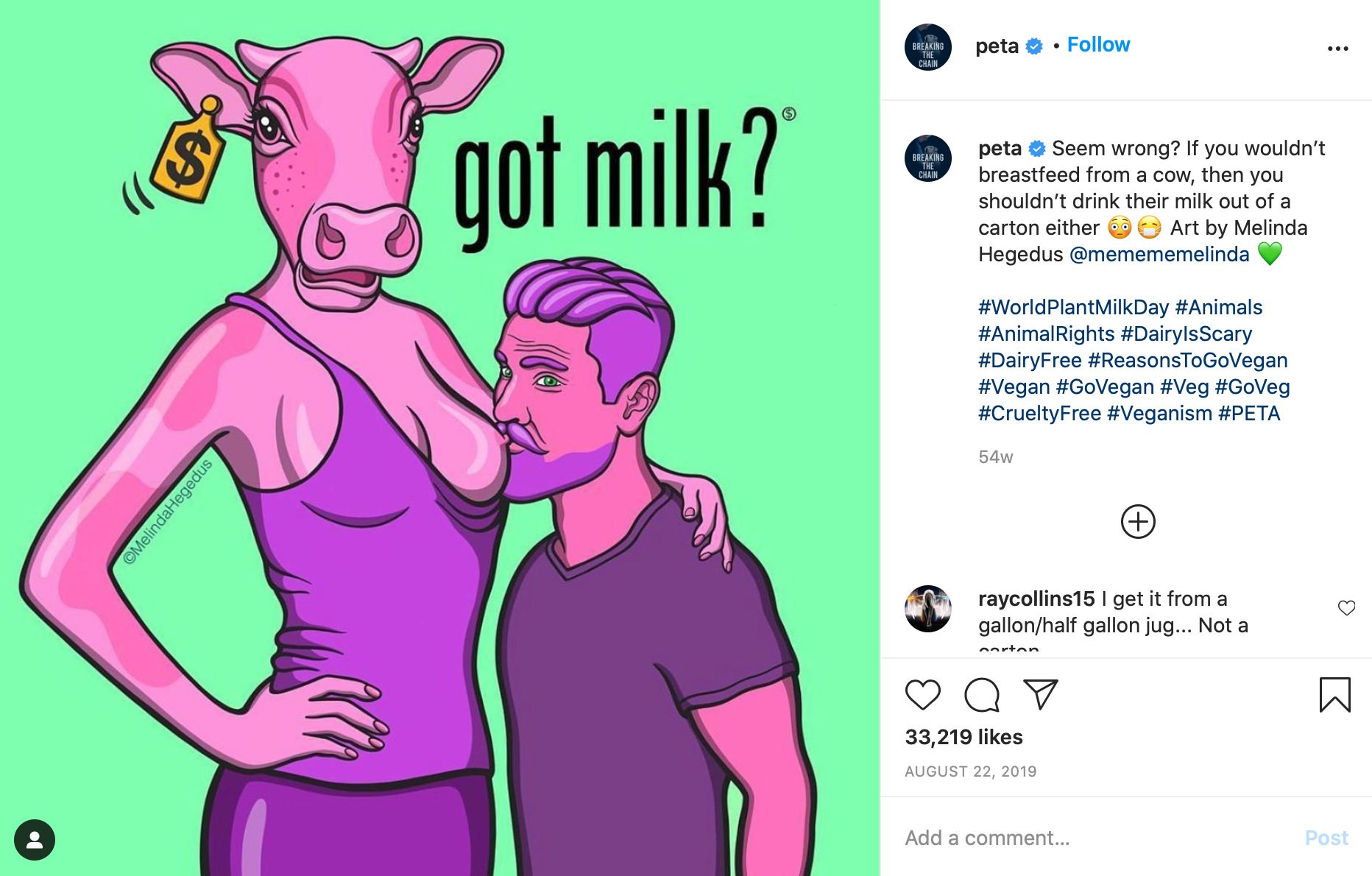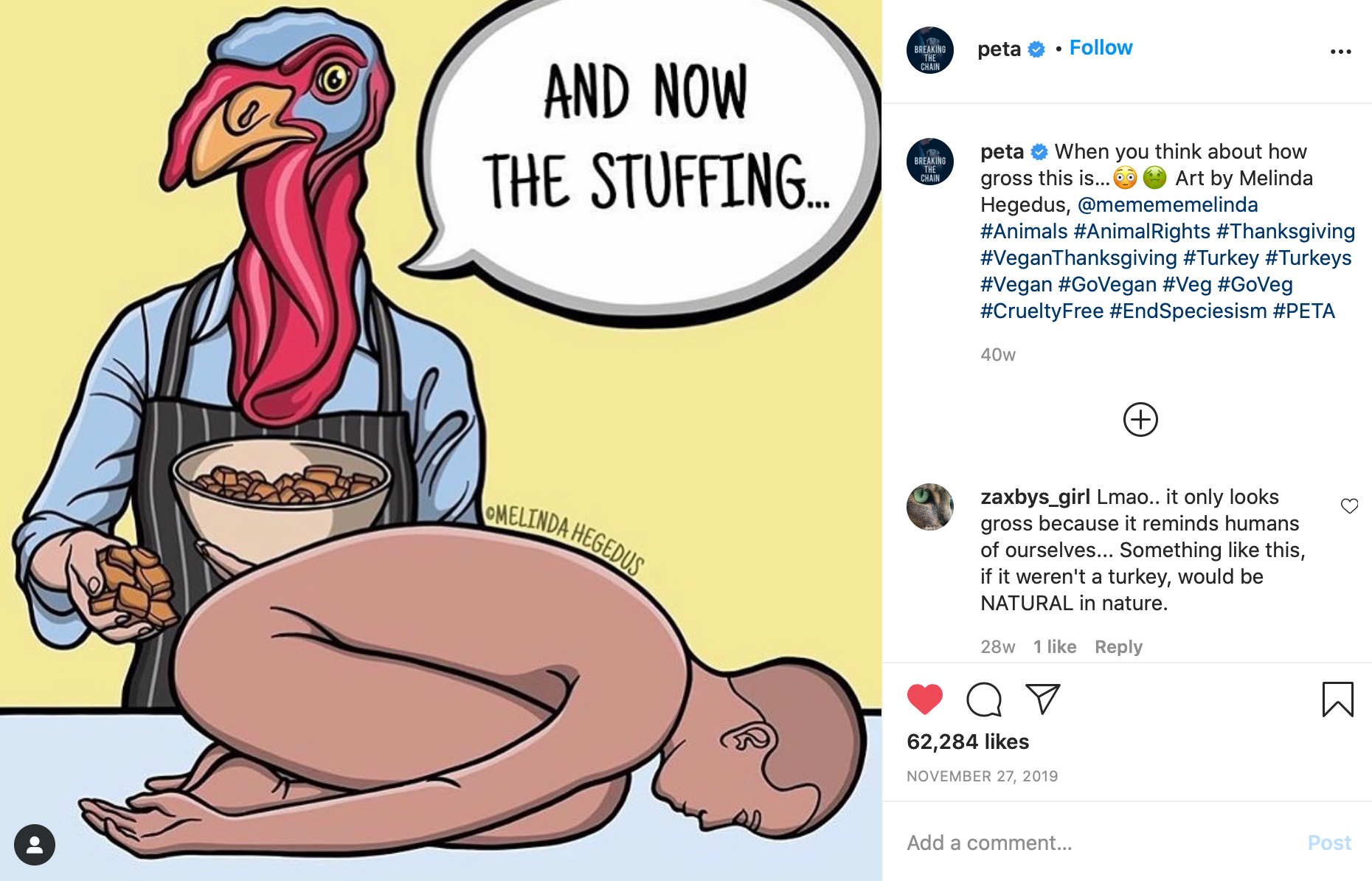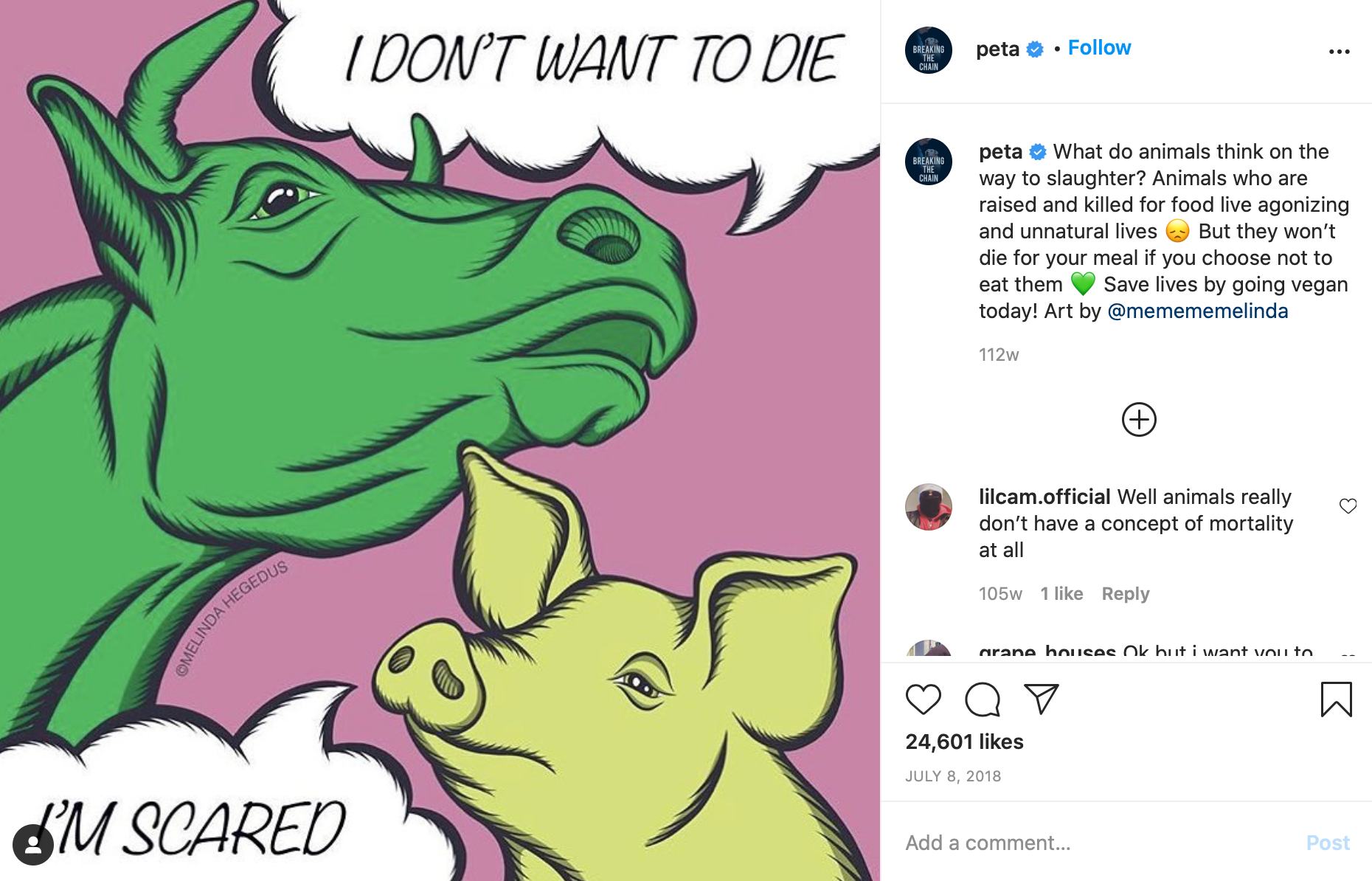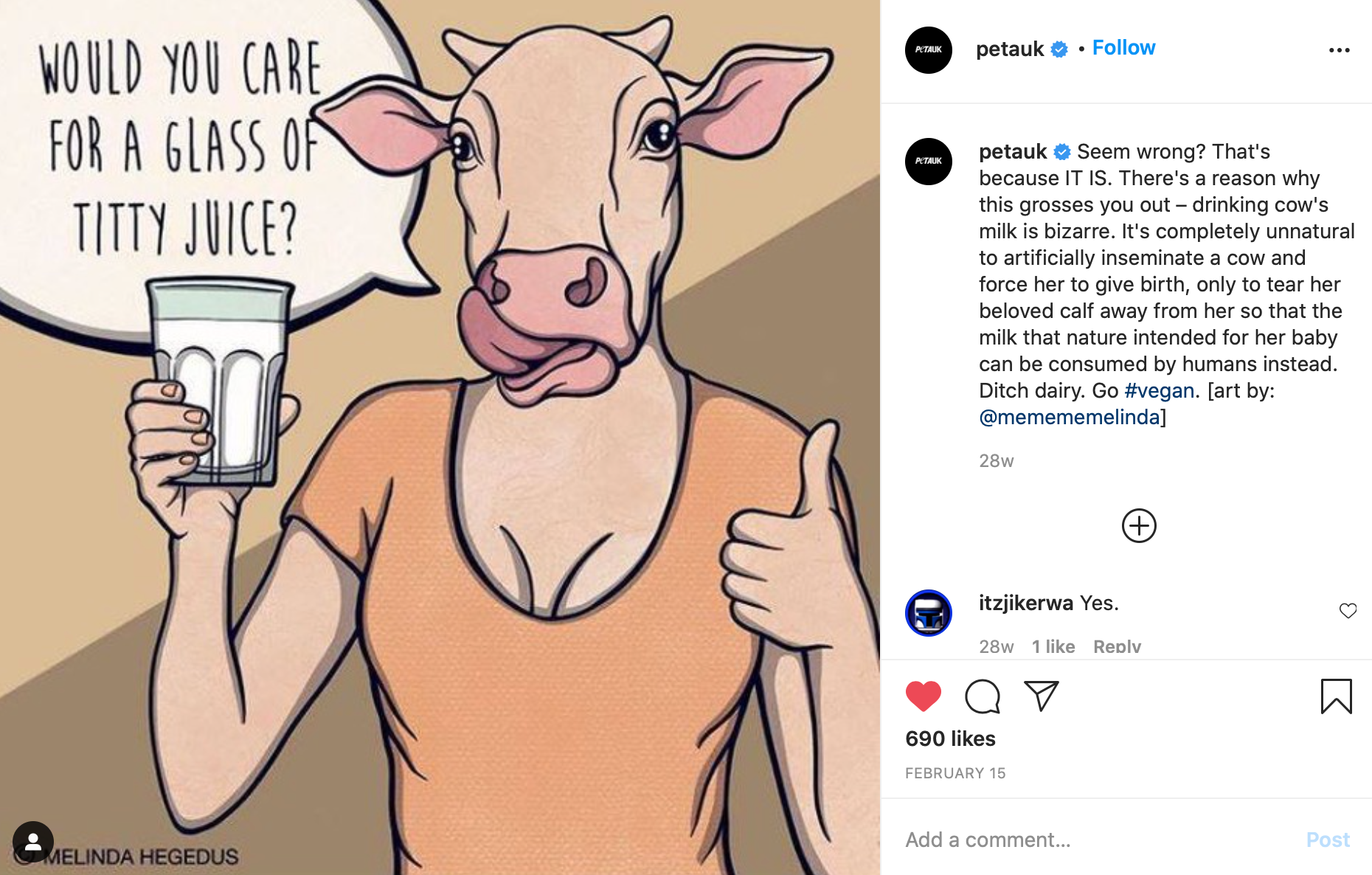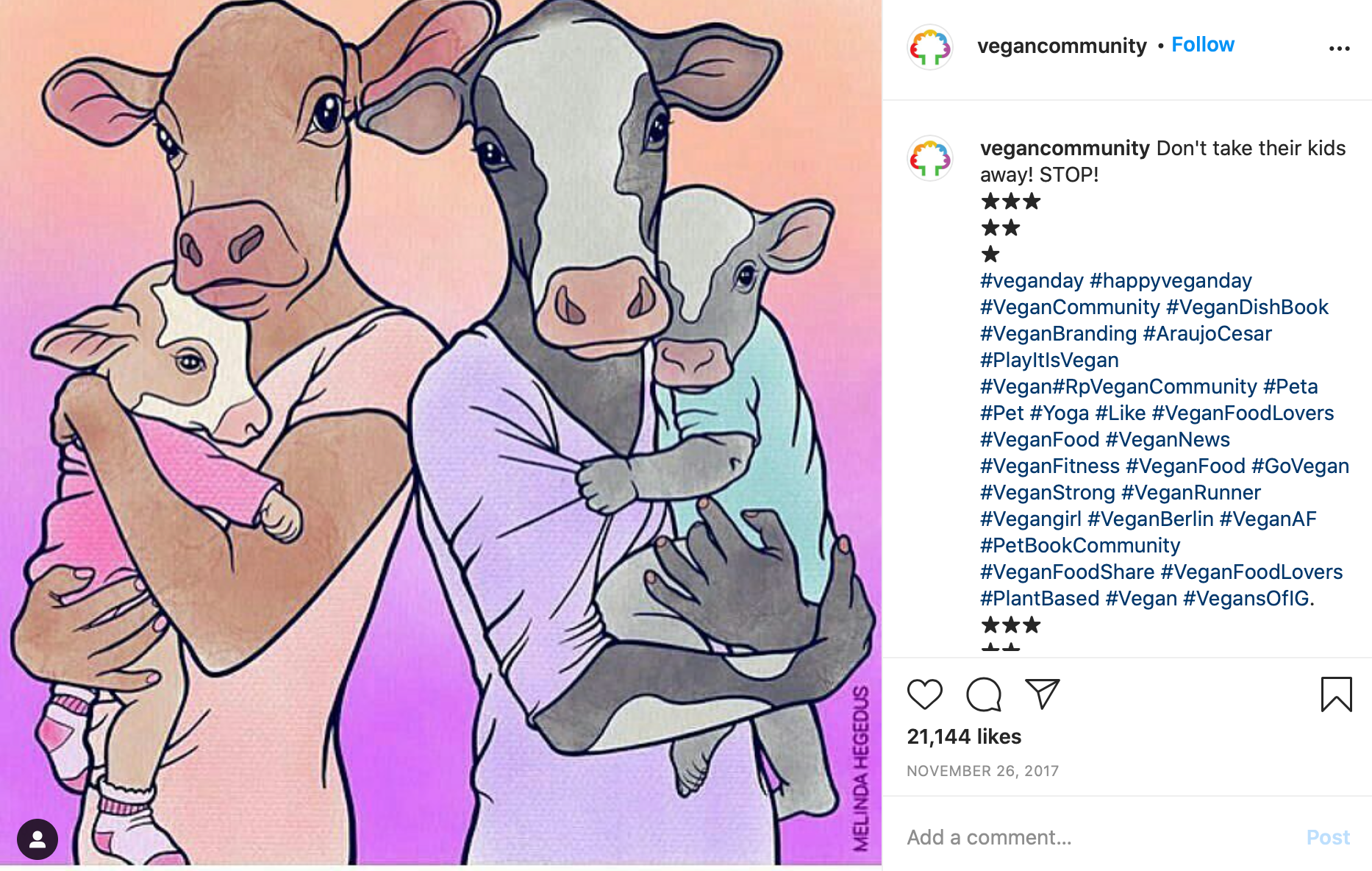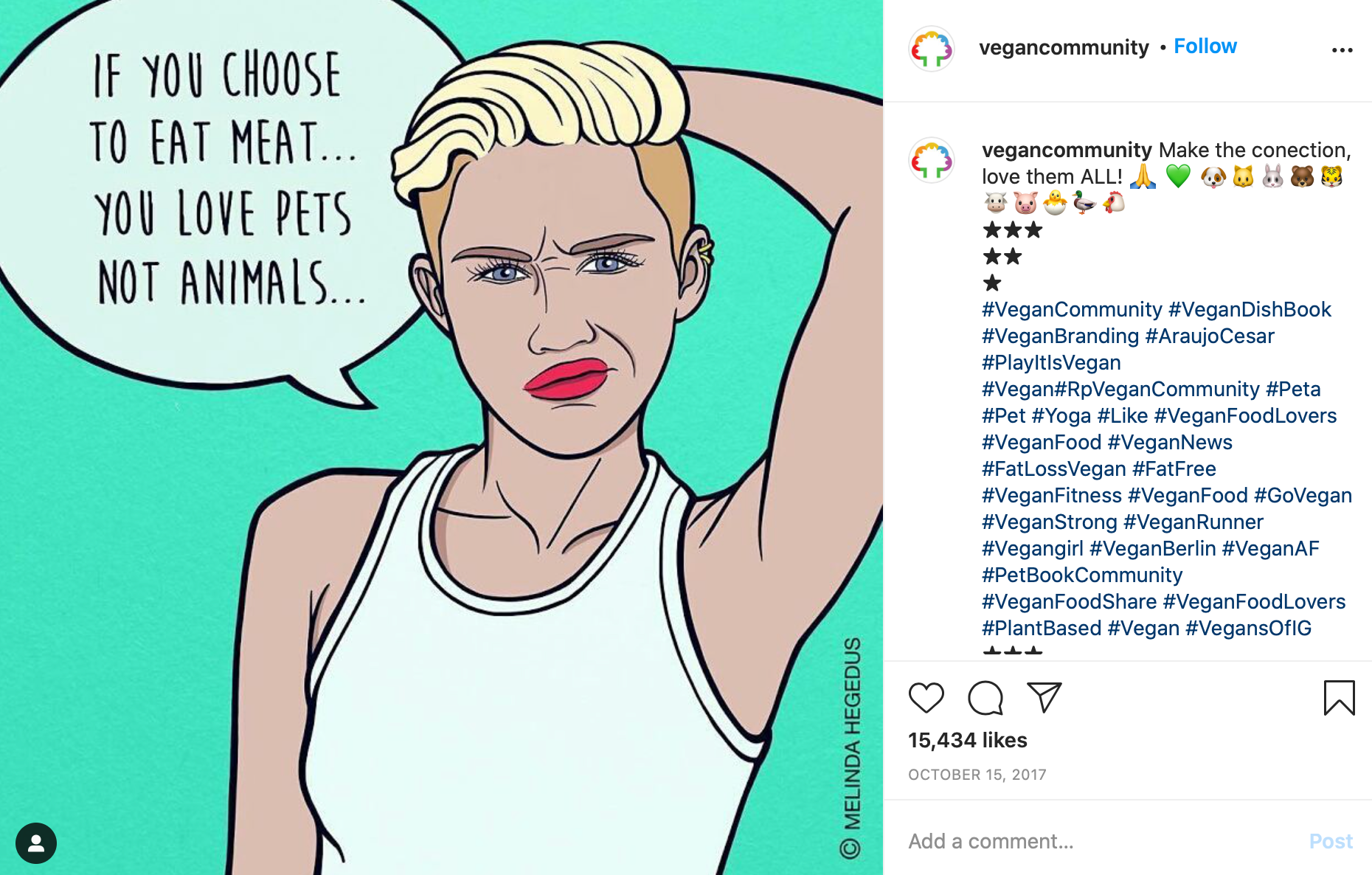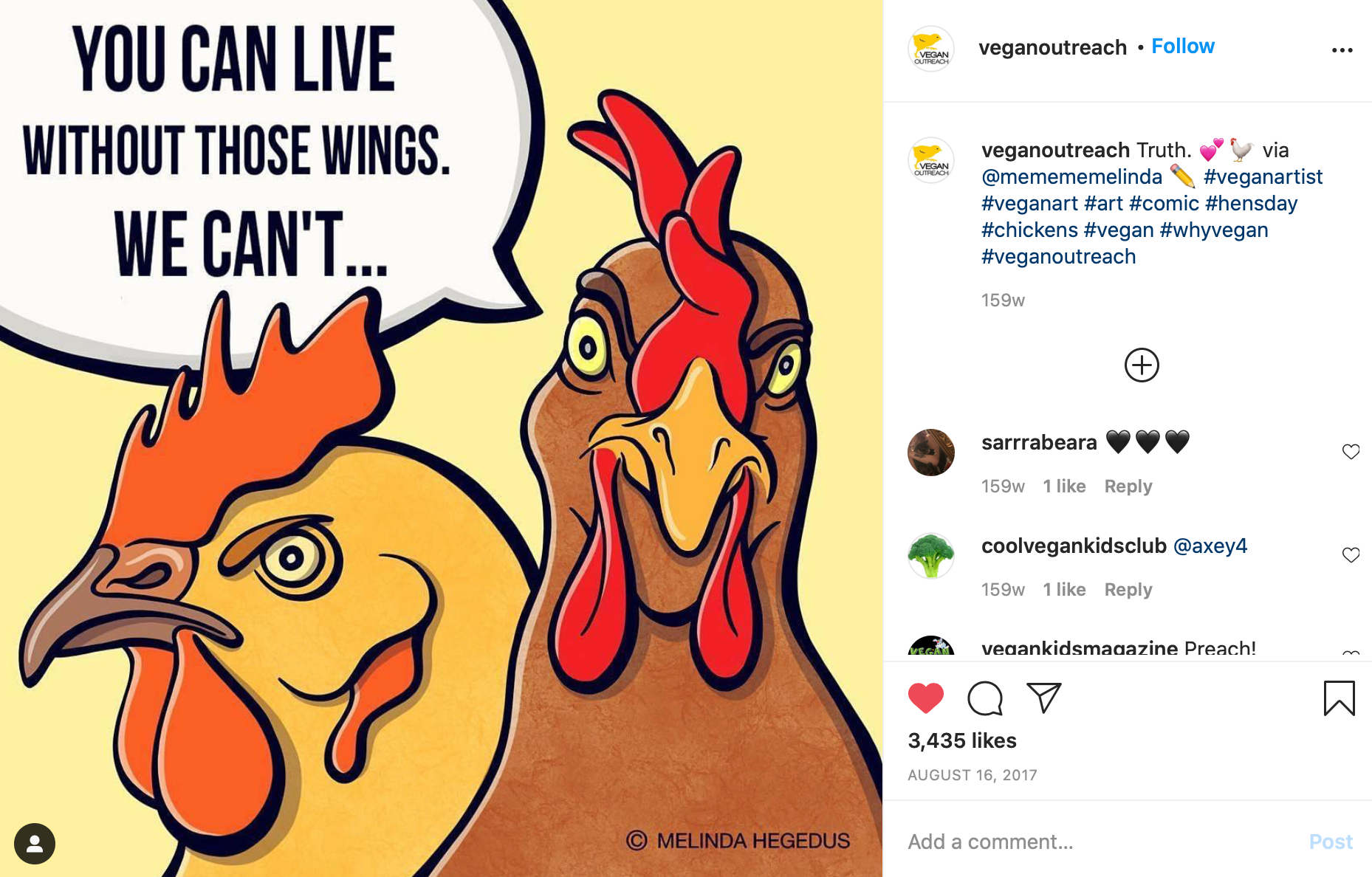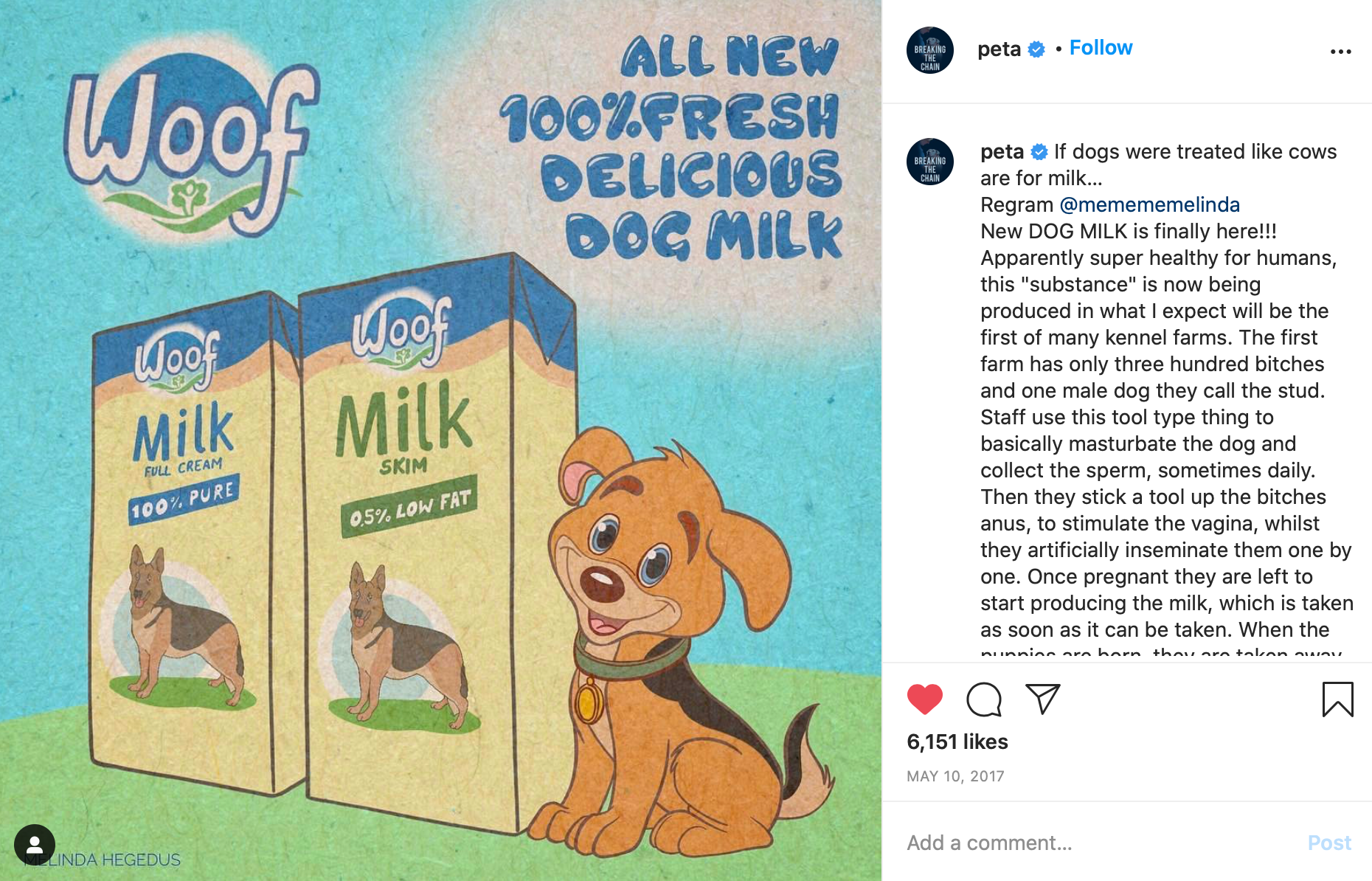 Raising awareness, I mostly focus on the connection between climate change and meat consumption using bold colors and humor. Bold and bright colors help grab attention and I like humor because it simultaneously distracts and instructs the viewer. It distracts them from the seriousness of the topic while inevitably guiding them to think about the message behind the art. It is because of humor, that even non-vegan humans are able to have a glance at these vegan images and reflect on them instead of instantly blocking it out like they usually do with any other vegan-related messages.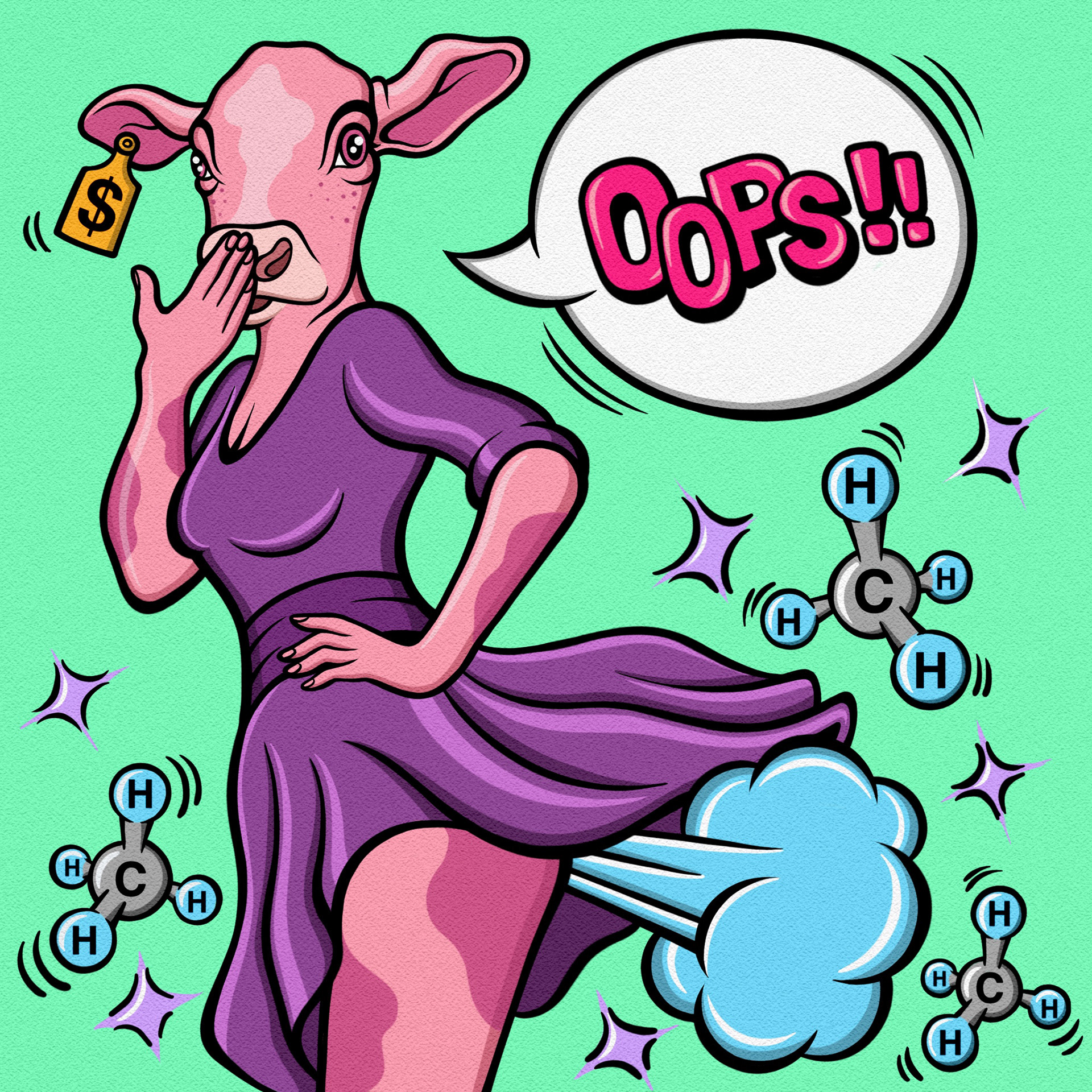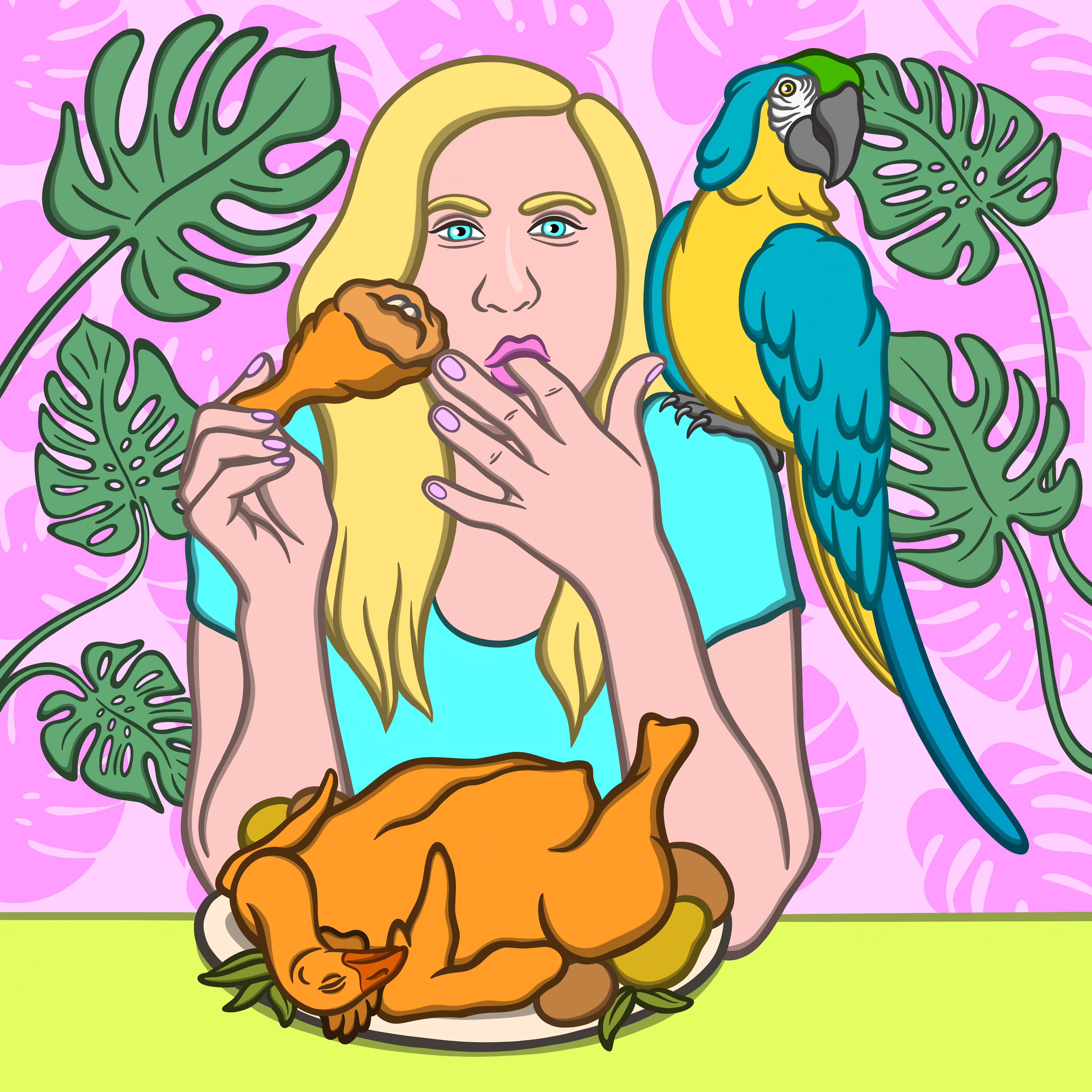 EXHIBITIONS
Beside the digital space I have had the chance to physically exhibit my work in Paris, Amsterdam, Stuttgart as well as at a billboard exhibition in Budapest. 
ABOVE: Milk Bar - BELOW: Thanksgiving. 
My two artworks featured at the ARC, an outdoor billboard exhibition in Budapest. The ARC exhibition focuses on themes of social criticism and political satire, and it is a great way to show that billboards which are usually used for advertising, can carry important social messages as well.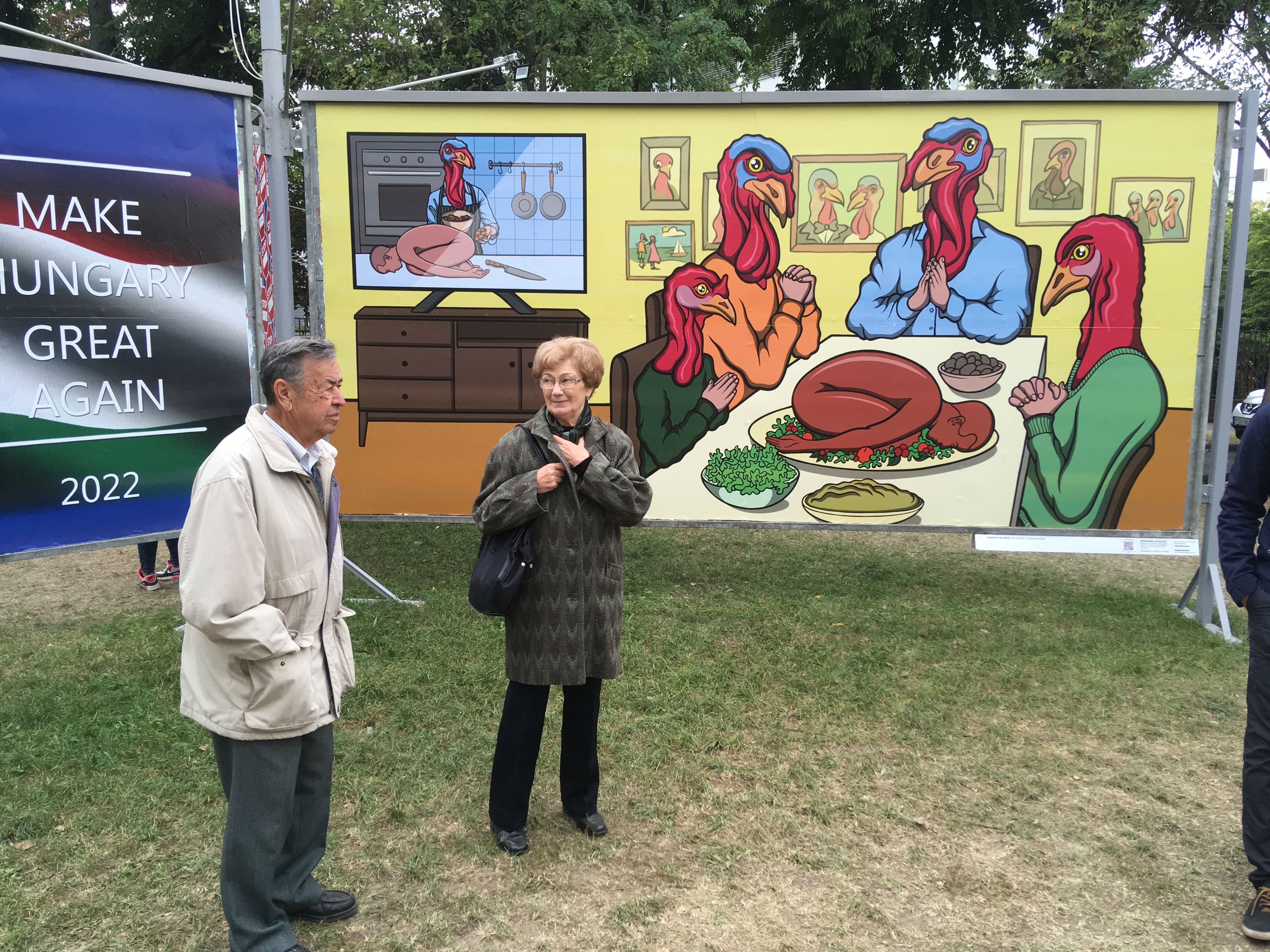 ARC Exhibition, Budapest 2019
Global Warming - Climate Catastrophe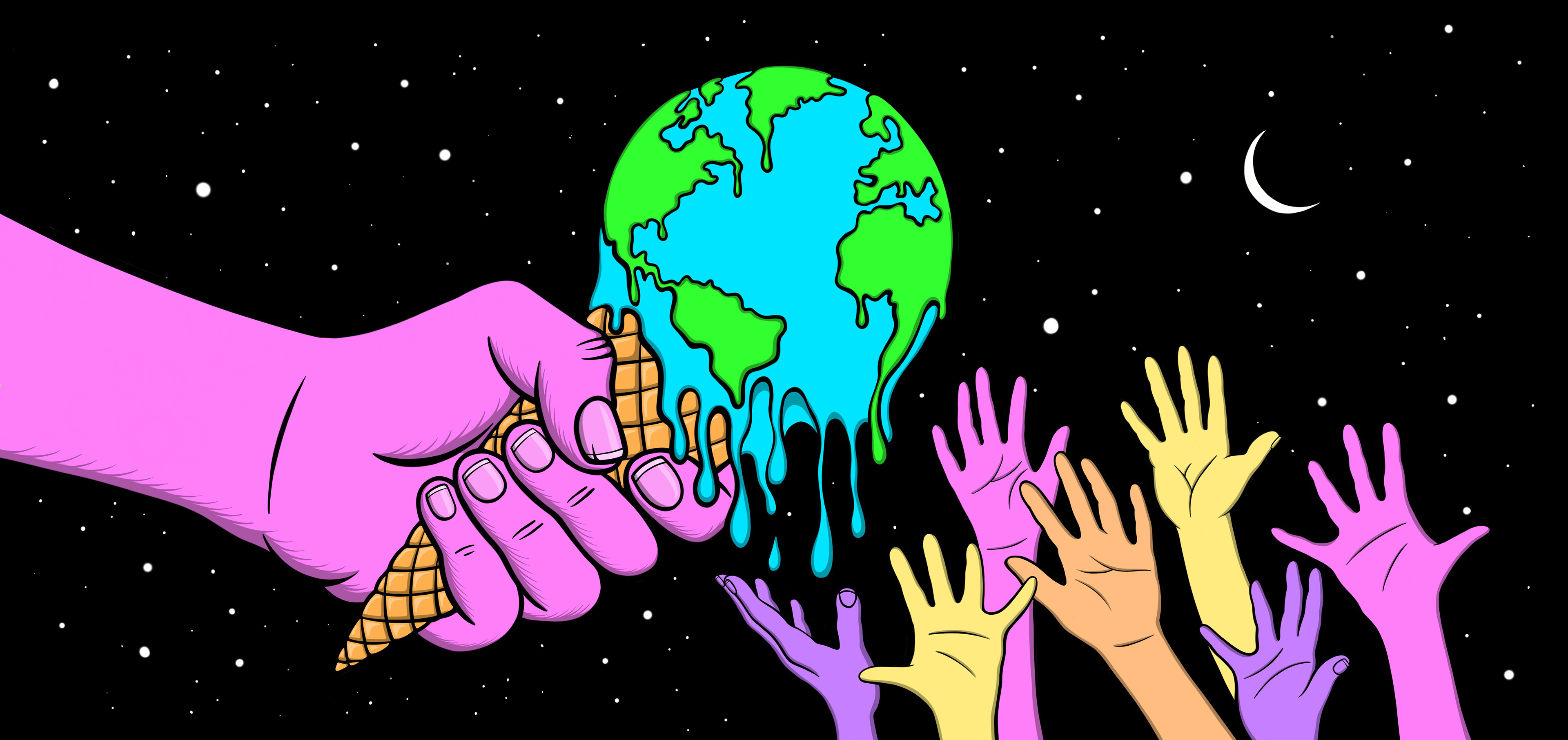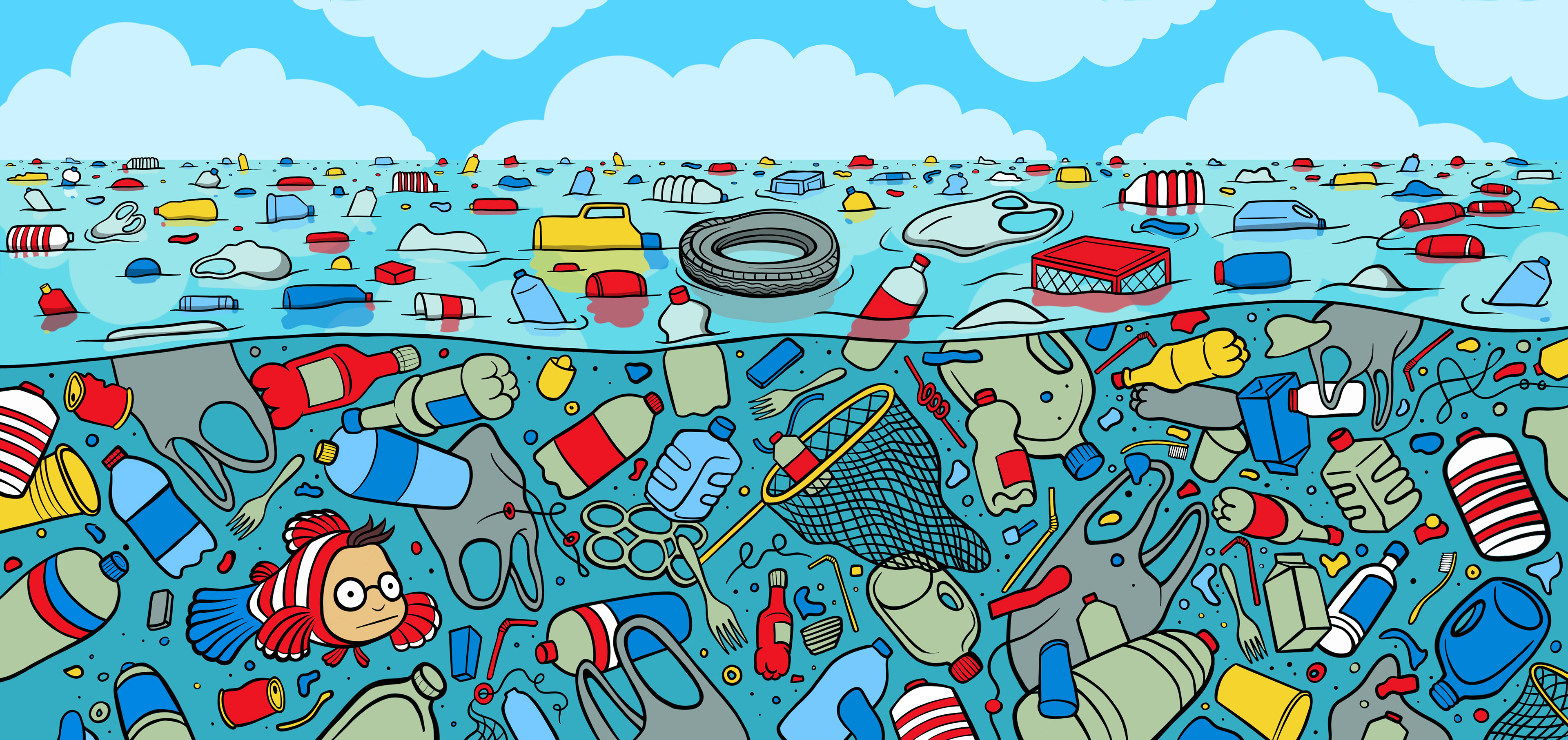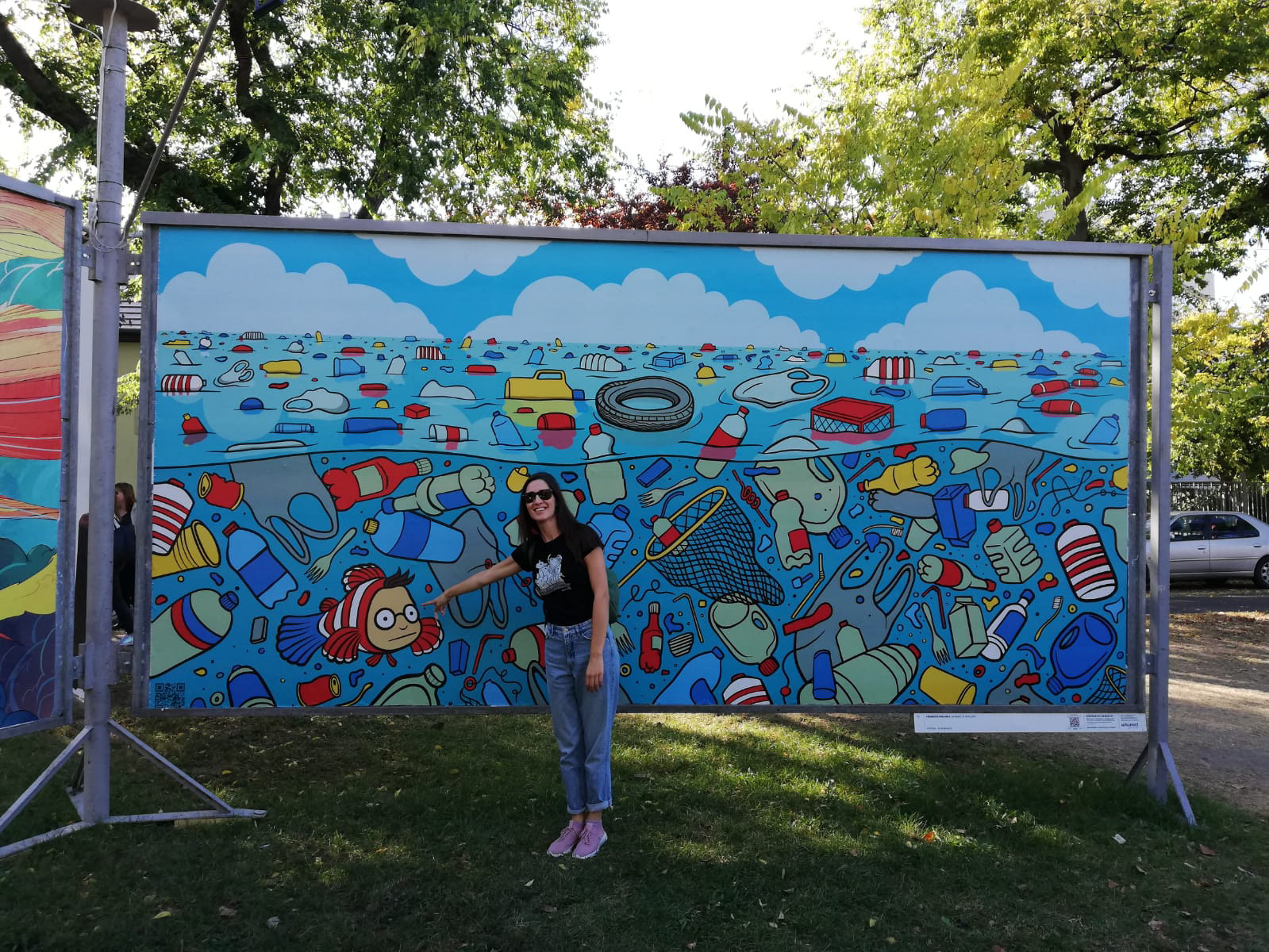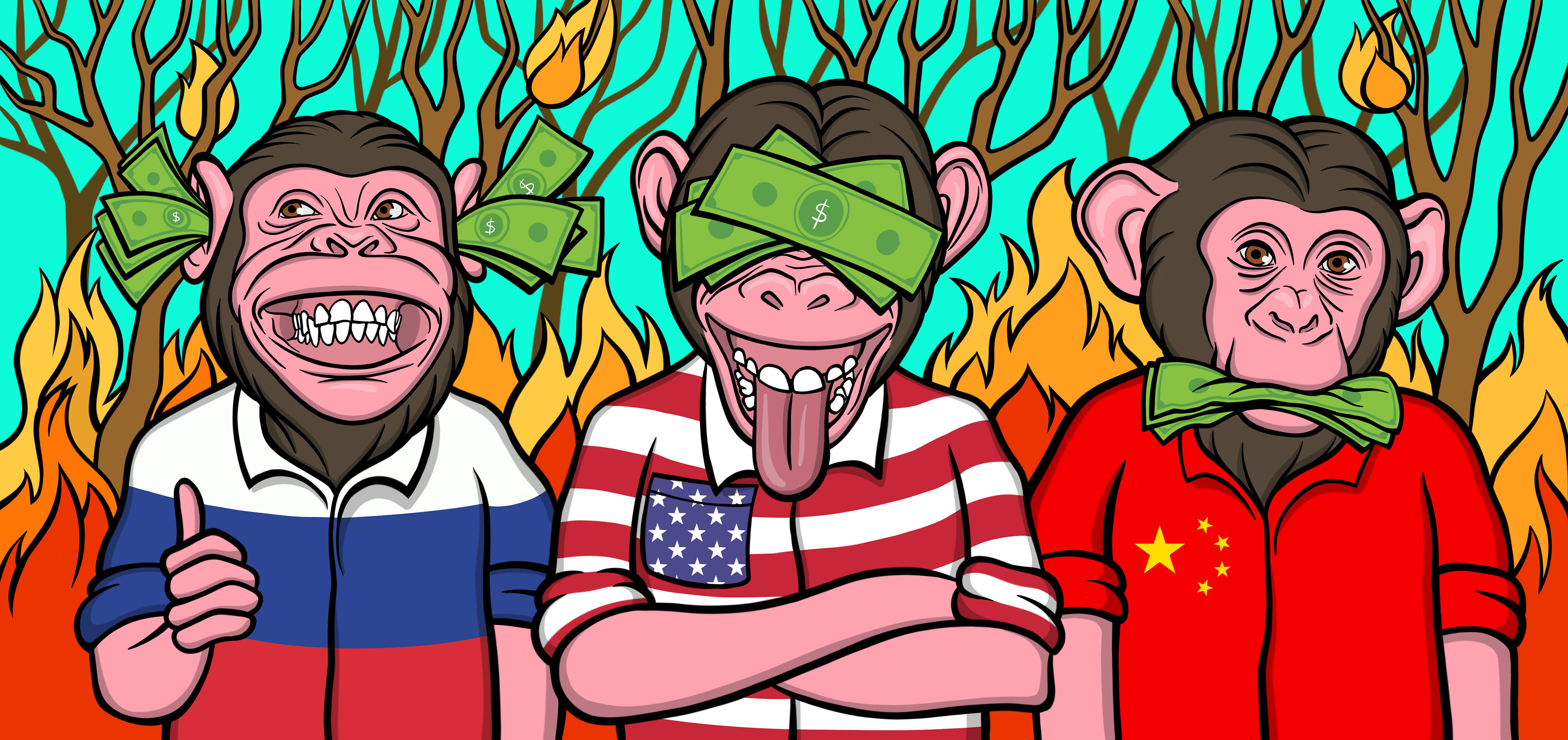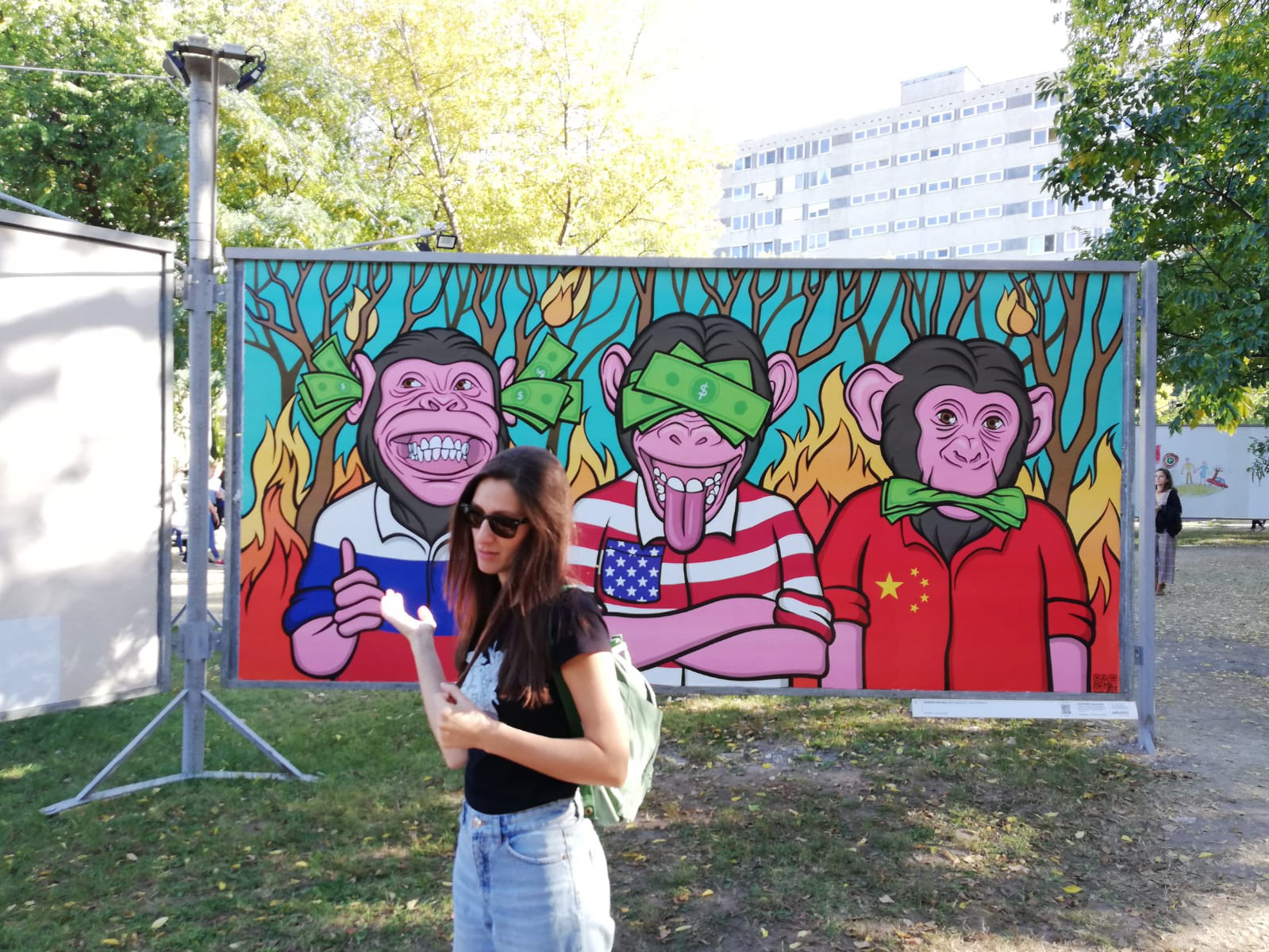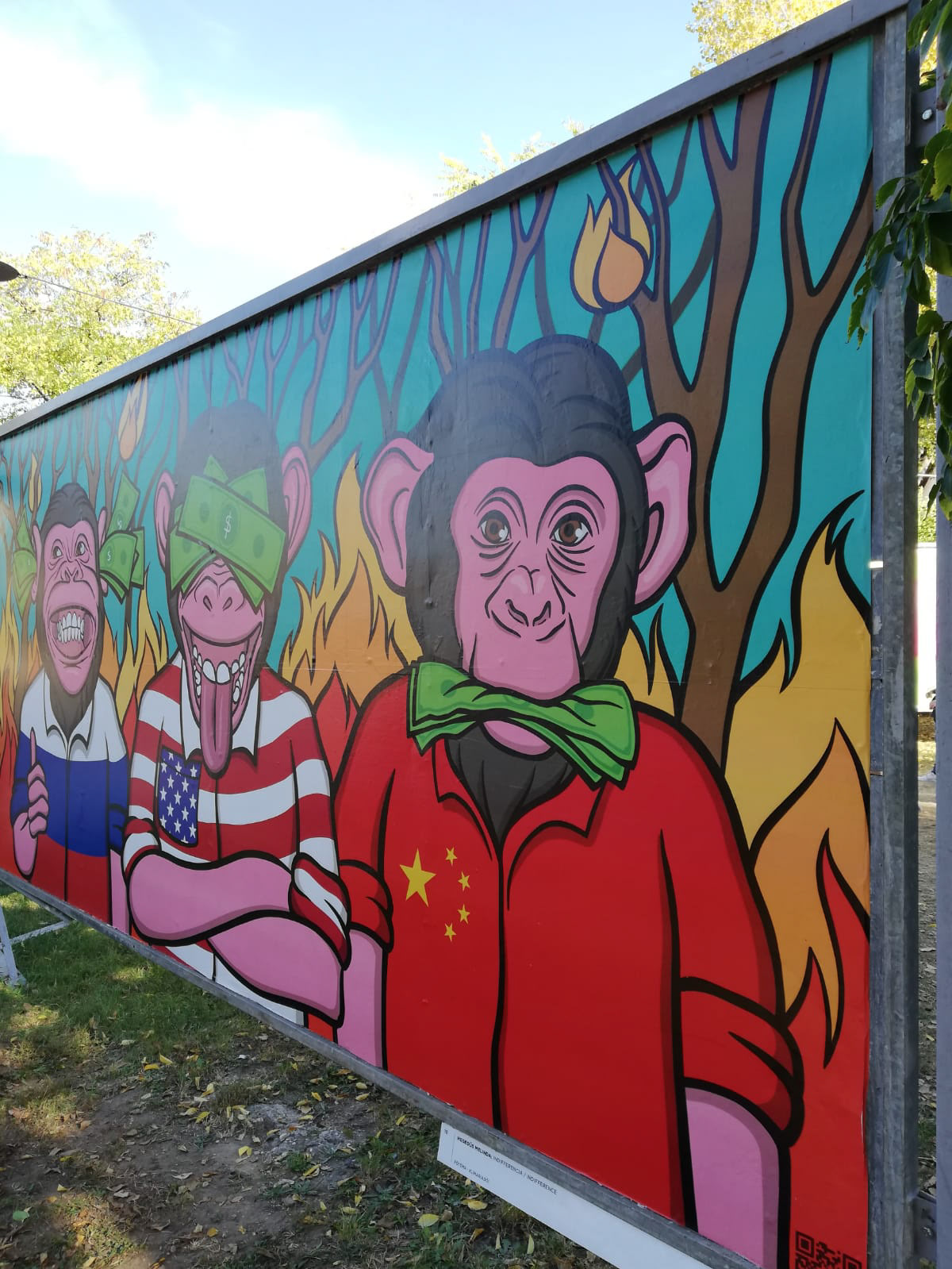 The message of my art is simpe: 
WE ARE ONE WE ARE THE SAME. MAKE THE CONNECTION AND GO VEGAN!